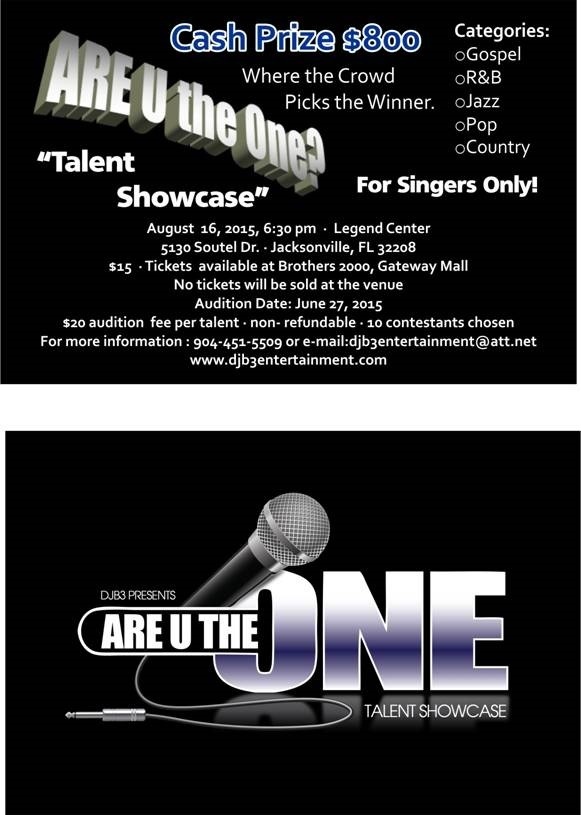 The show is August 16, 2015 at the Legend Center, 5130 Soutel Dr., Jacksonville, FL at 6:30p.m.

Tickets can be purschased at Brothers 2000, Gateway Mall.  There is a cash prize of $800.

The audition for the show is June 27, 2015 at the Aloft Jacksonville Airport 751 Skymarks Drive, Jacksonville, FL 32218 across from the River City Market Place.  The auditions will be held from 10:30 a.m. to 2:45p.m.   There will be 10 contestants chosen for the showcase.  The 10 contestants will be announced at 3:00 p.m. A complimentary ticket will be given to those who are not chosen.  However, you must be present to receive the complimentary ticket.